We are a business that strives not only to be successful, but rather to be of value.
Widespread transportation networks as well as our own dedicated fleet of trucks allowing for rapid short or long hauls
Located on the CSX rail line, we offer railcar deliveries nationwide
Long term relationships and partnerships with raw material producers mean consistency in our production and availability
24 hours service with dedicated sales and logistics team
Family run and operated with core values provided by the multigenerational history within the cross tie industry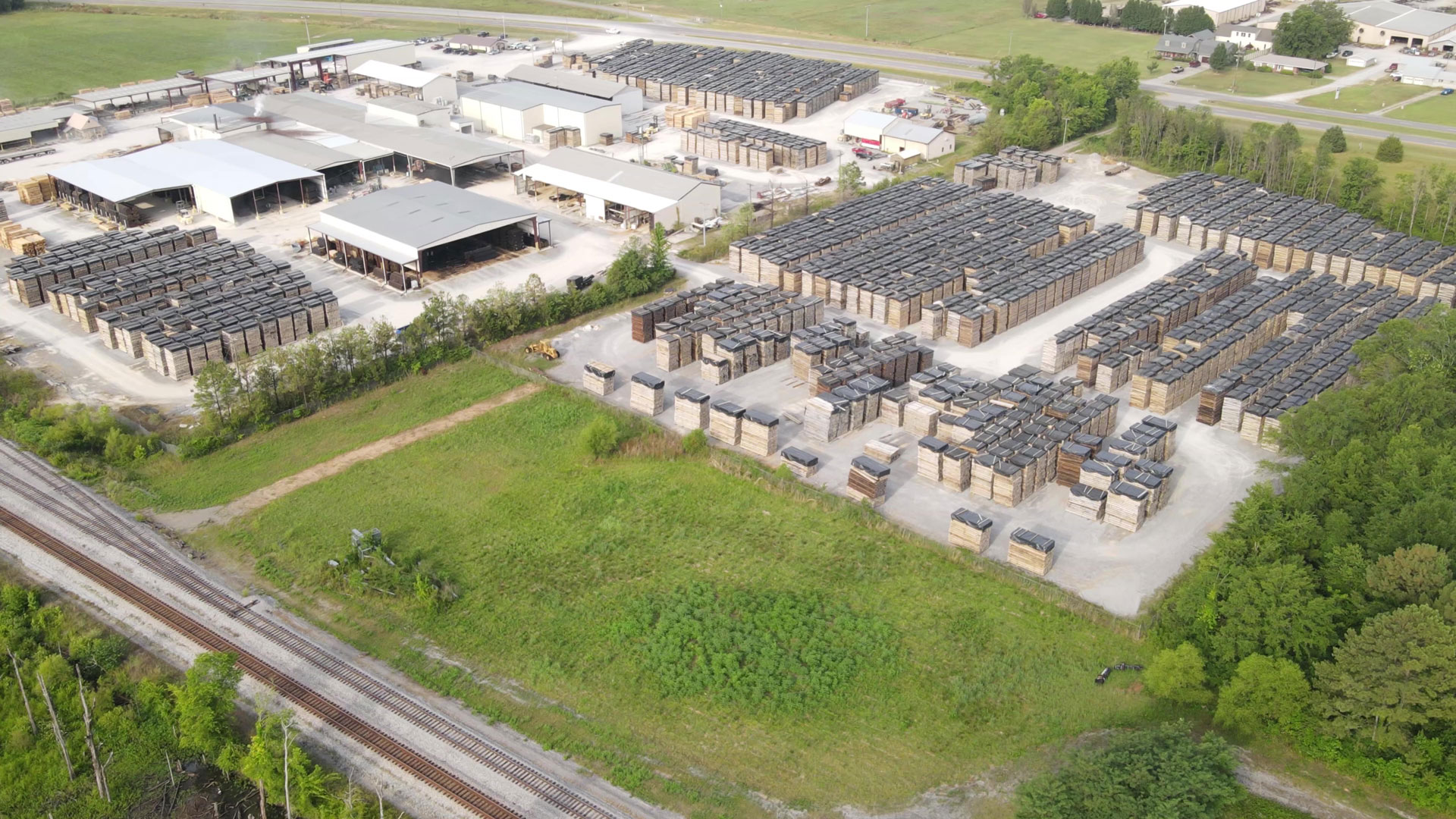 Our priority is putting our customers' needs first with a commitment to delivering a quality product with consistency and dependability. We take pride in knowing that every customer, no matter if it's a 1 or 100 truckload order, we offer the same prompt response time, attention to detail and care.
Our demonstrated ability to add value is what has established McCord Tie and Timber as one of the leading, independent suppliers of pressure treated wood products in the United States.
Located in Falkville, AL, McCord Tie and Timber have become an industry leader within the supply chain of pressure treated Cross and Switch Ties.
Since 2003; hard work, integrity, and a commitment to add value has allowed McCord Tie and Timber to build and develop long lasting relationships throughout the supply chain.
Trusted and extensive supply networks allow for a continual source of raw material. This offers assurance to our valued customers that the McCord Tie and Timber team can provide material needed no matter the volume, distance, or urgency.
With a dedicated fleet of trucks as well as a vast network of preferred carriers, McCord can manage any truck delivered project with ease anywhere in the Southern United States. In addition, being served by the CSX Railroad, McCord Tie and Timber can supply material nationwide delivering via gondola or center beam railcar.
Innovative thinking and actions are forefront to the success of McCord Tie and Timber. Staying current to technological advancements and best practices are a priority. Dual treating all AREMA Grade material with Borate and Creosote (using the 'true' two-step process) has played a pivotal role in providing the best cross tie possible.
Owned and operated by a third generation of wood treaters, the McCord Tie and Timber name had become a mainstay in the Cross Tie industry.
We take pride in a rapid response time for any and all inquiries with a team readily available to answer help you with any questions.  To request a quote, please contact:
Sales Manager: Alan Cox | Alan@mccordtieandtimber.com | (205) 725-3725
For all other information and questions please see contact info below.